Freemason Supreme Council Insider, Sir James Wright, Exposes Cult Abuses. You don't want to miss this! Learn the shocking truth about dead bodies used in rituals, abductions & the Secret War of the Rites in Freemasonry.
$1.99
You will receive an email with the link and password.
Sponsors will get the link free.
---
Dr. Joseph P. Farrell - Nasa's Nazis & the Great Pyramid Weapon System
Nazi Atomic Technology, Anti-Gravity, Time Control Weapons, Hidden History, Corporate Space War, CERN Extreme Torsion Shear, SS Brotherhood of the Bell $1.99
---
FreemanTV is sponsored by you. Please show your support and help me continue to bring you thought-provoking information.

---
Dan Fogler - Don Peyote and the Adventures of Warren Allman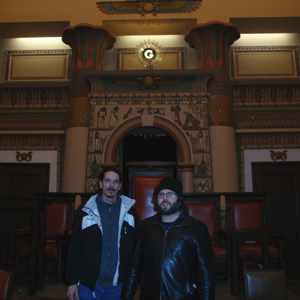 Freeman will appear in Dan Fogler's new production,
Don Peyote
. You might recognize Dan from such films as, Mars Needs Moms, or Balls of Fury. Warren Allman awakens to the New World Order and is introduced to the
Grand Lodge of Freemasonry
by Freeman. He is shown an altar where FDR and Houdini knelt, Warren's world began to shift into a shamanic...well,
see for yourself
.
---
---